As I plan our upcoming menus for the next weeks, my goal will be to use groceries we already have to save money and reduce waste. This will help clean it out the pantry and the freezer of different foods. I would also like to clear out more of the processed foods in the pantry and continue to learn how to cook more from scratch. As also mentioned in an earlier post, we are eating more recipes that are
Paleo
and I am limiting my
gluten
consumption. A cleaned out and organized pantry will give us additional room for any new items needed in the future along with making it easier to reorganize.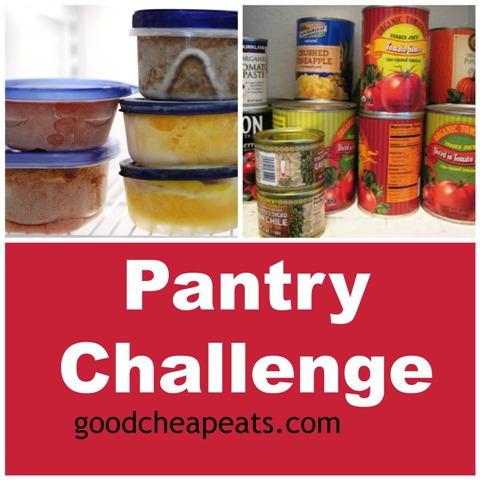 My goals for the Pantry challenge:
Lower our monthly food budget
Finish off the remaining processed foods
Reorganize our pantry
Clean out the outside freezer to allow it to defrost
Friday, January 3rd is officially our first day of the challenge. However, the most recent items we have cooked this past week have been from
my menu plan
which mostly consisted of items we already had on-hand.