Last week, I had my first
Hello Fresh
box delivered on Tuesday, December 26th. This was super convenient after traveling with the holidays because we were low on groceries.
Our menu from the classic plan included:
Honey Mustard Chicken with Baked Veggies
Sizzling Beef Stir-Fry over Jasmine Rice
Shawarma-Spiced Pork with Couscous and Peas
The selection of food was primarily organic and extremely fresh! The family and kids loved the recipes especially the chicken and beef stir-fry. Jakob made an exciting comment when he saw me cooking another meal from it stating not to judge books by their covers, because these dinners were fantastic!
Try out
Hello Fresh
and get $40 off your first box! They have different plans including a classic, vegetarian, and a family plan. I love how you can choose the menu on the classic plan and select when you receive it. My next box will arrive on Saturday, January 14th and so excited to try out another set of good looking recipes!
I am also participating in
Simple Green Smoothies
' challenge between January 1 - January 7th. It focuses on seven different smoothies over the seven days. Today's smoothie was called, Beginner's Luck. I doubled the recipe because Ashlyn, my five year old, gets excited when I make any type of smoothie which is great since she's getting additional vitamins and nutrients.
Recipe:
1 cup spinach
1 cup water
1/2 cup mango
1/2 cup pineapple
1 banana
Blending Directions:
1. Place spinach and water in blender. Puree until smooth.
2. Add fruit and blend again.
Menu Plan Monday: Week of January 2, 2017
Monday, 1/2: Spaghetti w/Meat Sauce and French Bread
Tuesday, 1/3: Dining Out
Wednesday, 1/4: Sandwiches
Thursday, 1/5:
Slow Cooker Stuffed Peppers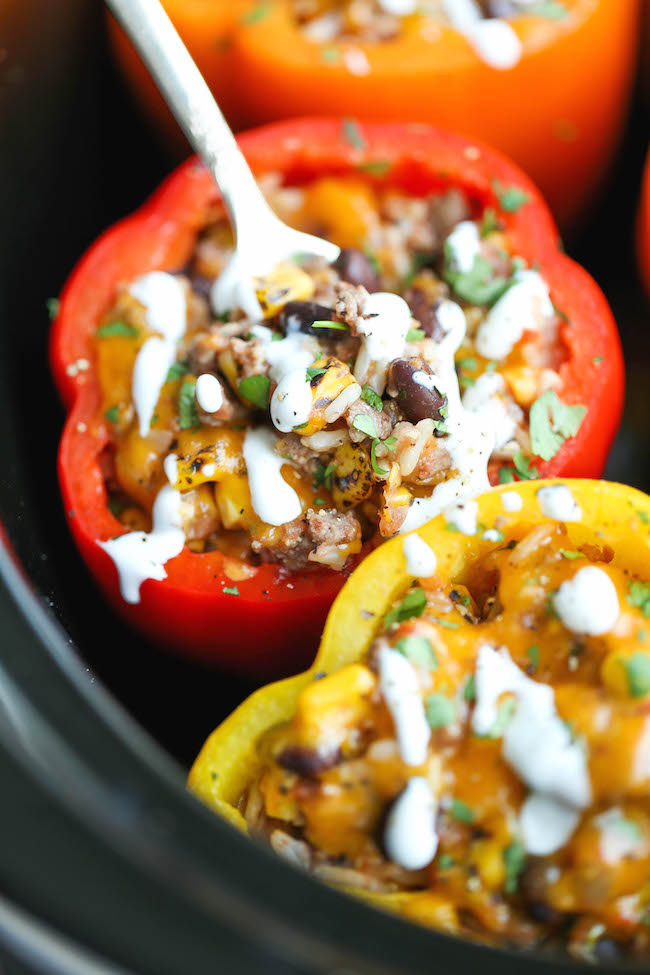 Friday, 1/6: Pizza with Salad
Saturday, 1/7: Dining Out
Sunday, 1/8: Overnight Lasagna with French Bread